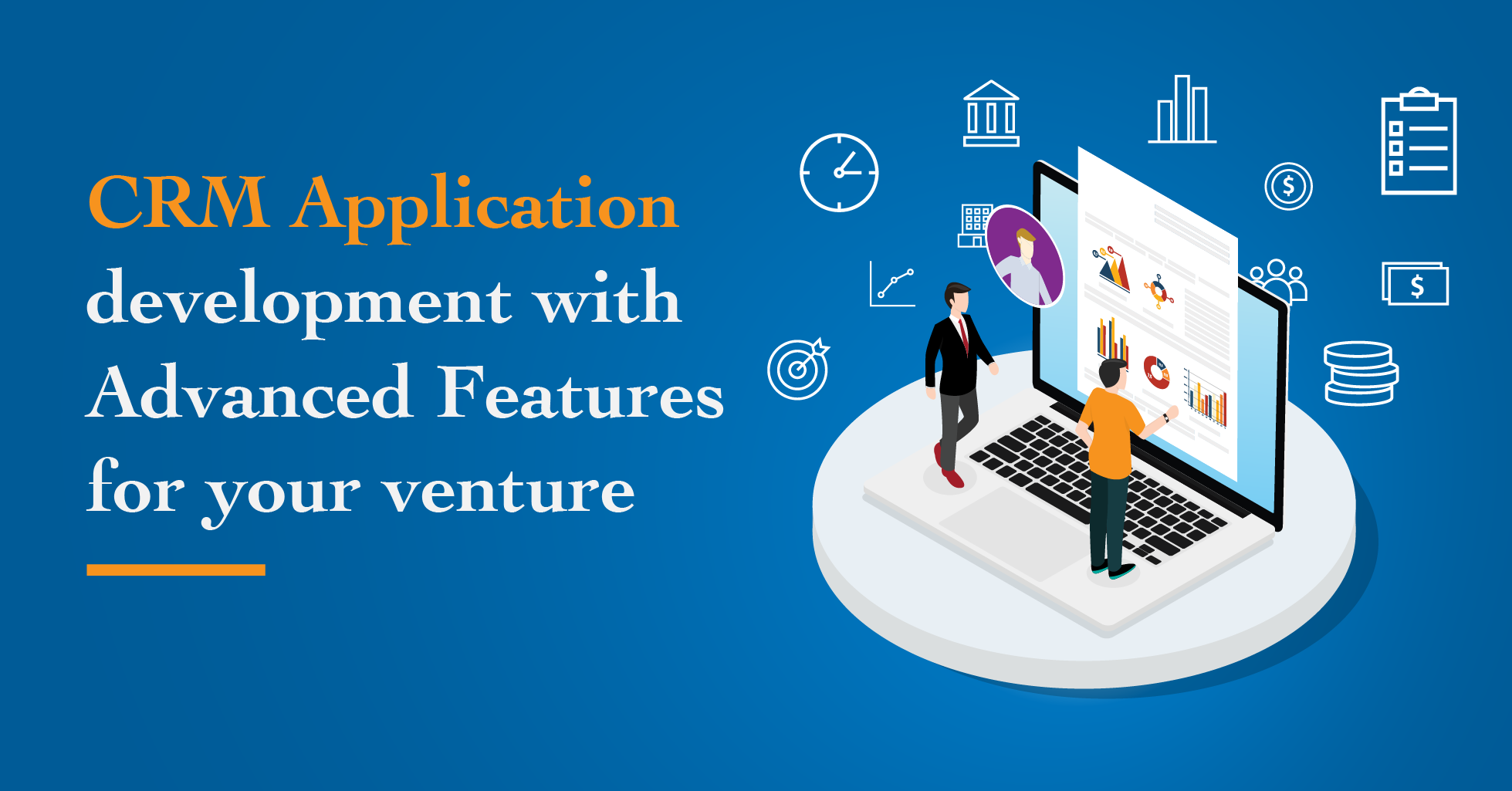 Published September 14,2019 by
Vamsi Bandi
CRM App Development with Advanced Features for your Venture
CRM - customer relationship management, as the name implies, is the management of a customer relationship with the company. It is undeniable that customers are key players in business success. A company or an organization has to deal with a lot of stuff in maintaining lasting relationships with customers that are categorized below.
Categories of CRM:
1.Operational CRM:
It is the lead generator. It streamlines the process of sales automation, marketing automation, and service automation.
In sales automation, the manager has to deal with lead management, contact management, quote to order management, and sales forecasting.
In marketing automation, you have to deal with campaign management through face to face interaction, e-mail, cold calls, and advertisements. It is the best way to offer products and approach customers.
Coming to service automation, it is the process of retaining the customers by solving the issues if any, fixing the problems, managing all calls, service label management through key performance indicators (KPIs).
2. Analytical CRM:
It involves analyzing customer's data coming from different sources and KPIs. It gives insights into the business and helps in decision makings for the company.
3. Strategic or collaborative CRM:
It involves in collaboration of customer data with various business units viz. marketing team, sales team, technical team, and support team. The queries came to the support team can improve the technical and marketing team's efforts. It unites all teams and bridges communication gap between teams by sharing the information. It helps in increasing efficiency and sales for the company by also retaining the customers.
"Retaining a customer is surviving in business - the core value of Customer Relationship Management."
Get the CRM at your fingertips!
Managing all these responsibilities and improve productivity for your venture is a tough row to hoe with the manual systems. Courtesy to CRM Software Development Company, now streamlining the tasks has become a cakewalk through mobile applications.
Objectives of mobile applications:
Understanding the customer and provide better quality service
Provides right information at the right time for the targeted customer
Great communication between the company and prospects
Improving sales of services or products (improving sales efficiency)
Automation of the business process of customer relationship management
Providing in-depth insights into business by generating reports and analytics
Bring improvements in the application to make it easy to use for any customer.
Key Features of CRM:
These are some advanced features that every CRM mobile application must-have.
1.Security:
This feature is the primary and prominent one in any application especially in this CRM since there is a chance of data theft. Providing the 2-step verification for the app gives impeccable security.
2. Business card scanning:
This feature works best for sales agents since it reduces the time by automatically adding the new contacts through business card scanning.
3. GPS integration with custom map filters:
Unlike ordinary geolocation that just traces the live location of anybody, this CRM app should have special features within the geotagging such as
Route planning
Various mapping tools to pin the opportunities for sales, leads, etc.
Distance calculator
Mapping filters to customize the options
custom map fields in contact profiles
4. Sync online and offline data:
This is the advanced feature every CRM app should have. Make sure that your app can be accessed offline too and in sync with the online data thereafter.
5. Messenger and SMS Integration:
This is the special feature that allows push notifications and alerts to all the team members within the application. They can mention the names and assign tasks so that it helps in team activity and productivity.
6. Call management:
This feature allows the users to import all the contacts in their phone to the mobile app so that they can import calls, call records and SMS records. It automates the call logging process hence saves most of the time.
7. Payment Gateway Integration:
Make sure that this feature allows the users' monetary transactions hassle-free. If it is not well-designed, there will be a high abandonment rate.
How to choose an app development company?
Tie-up with a CRM application development company that provides tailor-made solutions in designing a robust UI/UX mobile app, can include all the above must-have features and other features as per your business requirements. Before deploying it to your company, make sure that the app is bug-free.
Implementation of the app:
Know in-depth about the usage and implementation of your CRM app and train up your staff properly on how to utilize each feature effectively and how CRM app improves customer services by simplifying the mundane tasks. Then deploy the app and implement in your company or organization to streamline all the business process with this single interface.
Working on customer feedbacks:
Here, the people should work on customer feedbacks by working on the errors or the glitches required to fix in the application. Thus making it even more efficient and satisfactory for the customer.
Conclusion:
In a nutshell, managing the relationship with customers is a make or break thing. As a company owner, I associate with providers of CRM Development Services who provide a tailor-made solution in CRM app development that streamlines the business process in managing the relations with customers. Make sure that you invest all the features in your app and increase your team efficiency and the company's productivity.
accept chat